Members of Wellness Circles gain access to no-interest loans
Finances are the leading cause of stress in the United States. Palm Beach County is no exception. Thousands of local residents are experiencing financial stress right now. Without relief, financial stress can contribute to illness, disease, and premature death.
Local nonprofit agencies Soil & Soul and The Coalition have teamed up to create Freedom Fund: a compassionate-finance program to advance beloved community in Delray Beach. The new program is funded by Thrive Foundation and other funders.
Freedom Fund provides no-interest loans to members of eligible holistic wellness circles in The Set, a historically-Black community in Delray Beach. A wellness circle is a spiritual gathering where people generate the energy of mindfulness through movement, stillness, and structured dialogue. Circles meet once a week.
Members of three circles are eligible for Freedom Fund loans:
1. Holistic Wellness Circle at Cocoplum Nature School – Tuesdays 6:00-7:30 pm, including free childcare for children 0-5
2. Staff Wellness Circle at Village Academy – limited to Village Academy staff
3. The Coalition Wellness Circle at St. Matthew's Episcopal Church – Fridays 12:30-2:00 pm
Freedom Fund eligibility depends on (1) active circle membership and (2) number of circles completed.
Active circle membership means (1) attending at least two circles per month and (2) embodying the four circle agreements: loving speech, deep listening, no fixing, and confidentiality.
Members become eligible for Freedom Fund loans after completing four circles. Loan amounts depend on number of circles completed:
# of circles completed
4
8
12
maximum 0% loan amount
$2,500
$5,000
$10,000
Freedom Fund loans can be used for four purposes:
1. to eliminate or reduce interest-bearing debt
2. hardship due to external circumstances / causes beyond one's own control
3. to fulfill a basic need, such as expenses related to food, clothing, shelter, or transportation
4. higher education or job training, e.g., degree or certification expenses
Freedom Fund is bringing compassionate finance to Delray Beach in the spirit of beloved community. Soil & Soul and The Coalition define a beloved community as one that is liberated, loving, cooperative, just, and rooted. By relieving some of the burdens of financial stress, Freedom Fund helps build beloved community.
For more information, visit SolFest 2023, a special Holistic Wellness Circle at Cocoplum Nature School, Tuesday, June 20, 6:00 pm. Or visit www.soilandsoul.org.
Read More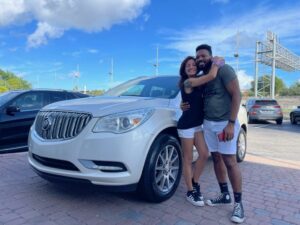 Freedom Fund provides compassionate finance to members of wellness circles in south Palm Beach County. Starting in Delray Beach with Holistic Wellness Circle at Cocoplum…