We teach people how to pay attention. We connect people to the earth. We build economic solidarity.
These are old technologies - mindfulness, earth-work, mutual aid. They are getting lost in the race to the future. In the constant "disruption" of the present, we are cutting ourselves off from the wisest traditions of the past.
"To be rooted is perhaps the most important and least recognized need of the human soul," wrote Simone Weil, French philosopher and political refugee during World War II. Rootedness means living bonds to sources of energy that help people lead fulfilling, joyful, and ethical lives. "Uprootedness," on the other hand, is a "near-universal condition" afflicting the human soul (aka consciousness) "resulting from the destruction of ties with the past and the dissolution of community." (Weil, The Need For Roots, 1952)
"Destruction of ties with the past and the dissolution of community …"
Sound familiar? It's how we live now and what we are experiencing today.
Holistic Wellness Circle is a collaboration between Soil and Soul and Cocoplum Nature School, two nonprofit organizations. Funded by the Children's Services Council of Palm Beach County, Holistic Wellness Circle seeks justice and healing for families experiencing economic oppression, especially families of color with very young children. No experience is necessary. All ages are welcome.
Skills and relationships developed through Holistic Wellness Circle can be transformative for individual and family wellness. Children socialize and play outdoors. Parents and grandparents get a break from childcare and focus on holistic wellness, in partnership with other families.
For a glimpse of the spirit of Holistic Wellness Circle, see this short video: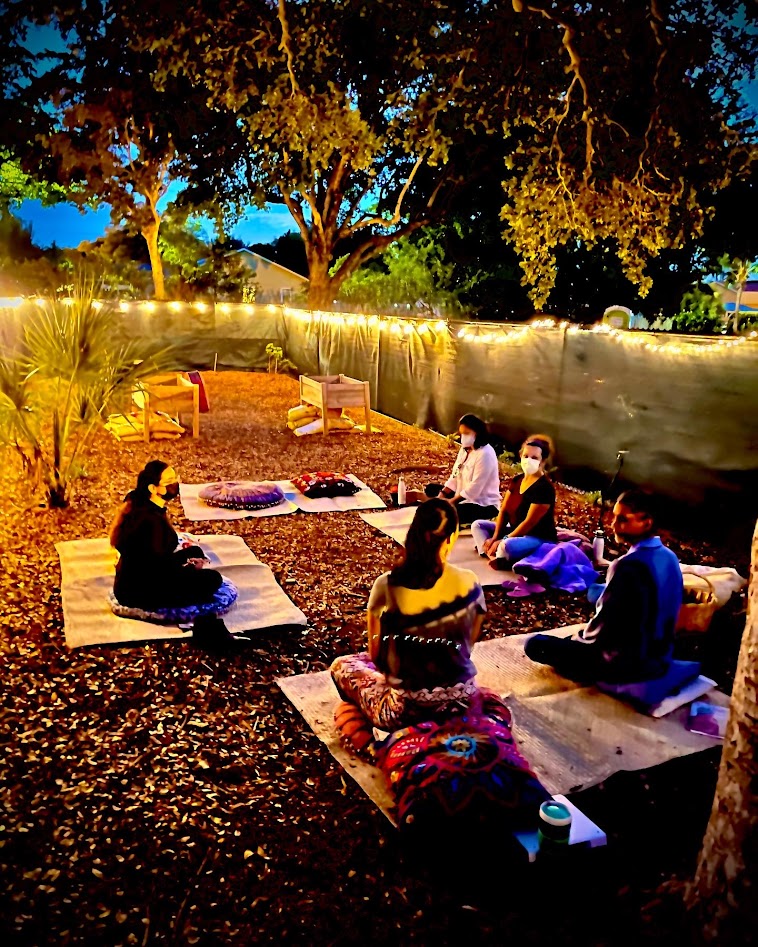 Cocoplum Nature School: Tuesdays - 6:00 pm
Tiger Territory Urban Forest: Thursdays - 6:00 pm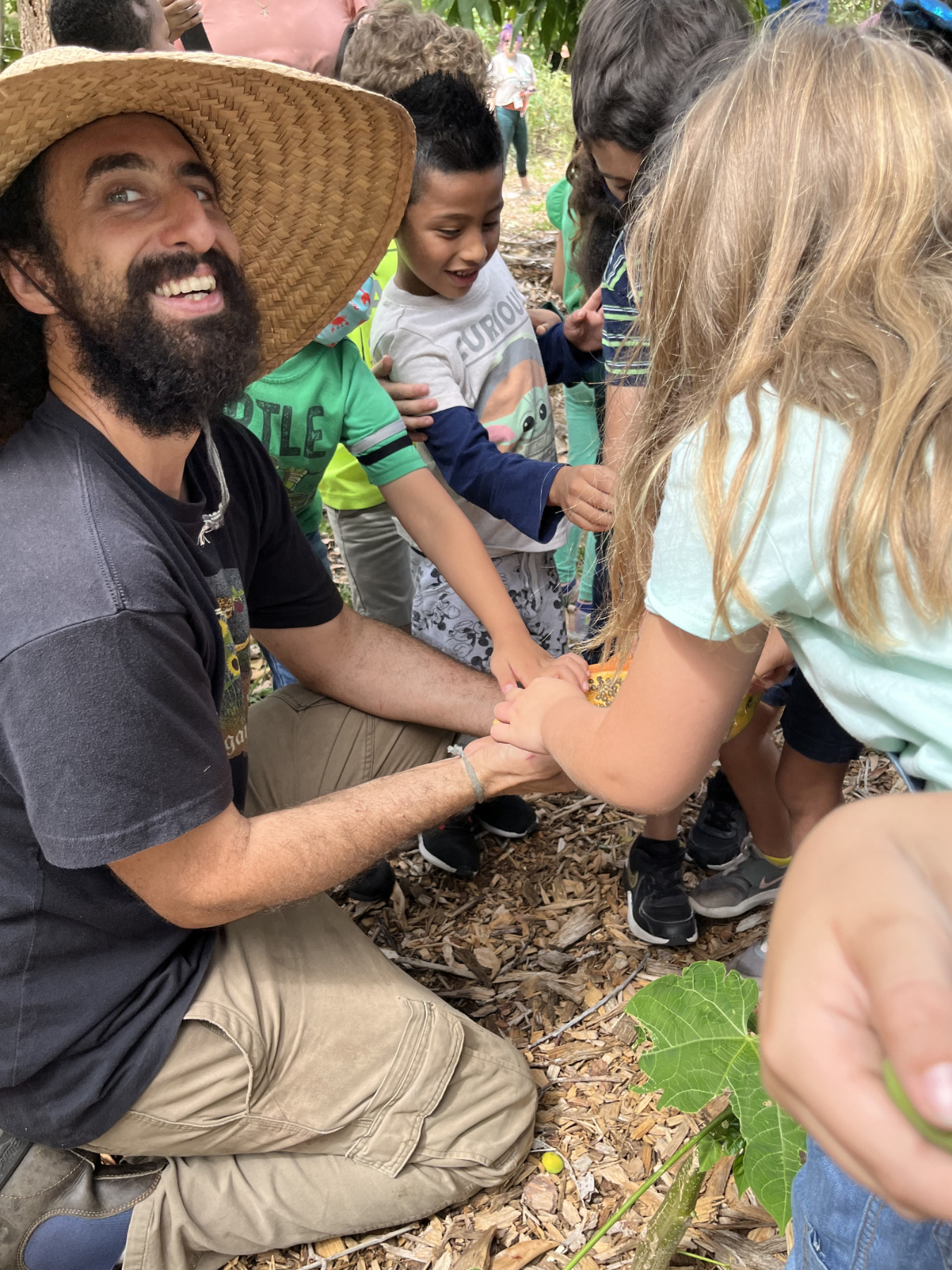 Earth-work & Eco-healing at Tiger Territory urban forest is a weekly workday to reconnect with nature, neighbors, joy, and cosmos.
Earth-work
We work and preserve an urban forest in Lake Worth Beach.

We care for banana trees, papaya trees, cotton plants, mulberry trees, mango trees, live oaks, and much more.

We weed, water, mulch, sow, transplant, harvest, train, trim, build, etc.
Eco-healing
We remember our place in nature and nature's place in us.

We get in touch with the nourishing and healing energies of nature in us and around us.

We do mindfulness of movement, stillness, plant walks, nature talks, and a variety of projects.
What to bring?
Closed-toe shoes are a must.

A hat is recommended.

Water is provided, but feel free to bring your own water bottle.

Tools are provided, but you are welcome to bring your own gardening tools if you have any.
High School Mindfulness Club
Mindfulness Club is an innovative way to teach high school students to train the mind and fill the heart. We teach teens how to pay attention. They teach us about the special challenges they face. Together we learn how to apply mindfulness to everyday teen life. That is how we train the mind. Filling the heart can be more challenging. We teach teens about wise decision-making, and we practice healthy relationship maintenance. Together we learn how to be admirable friends.
Teens in Palm Beach County face unprecedented challenges to their health and well-being. Connected to social media all day every day through their phones, young people are always a tap away from cyber bullying, pornography, unethical marketing platforms, and harmful conversations. Is it any wonder so many local teens suffer from cyber bullying, depression, and substance use disorders?
High school students need new tools to contend with modern challenges. Mindfulness Clubs will give students the skills they need to avoid the many temptations lurking in their phones, in their neighborhoods, and in themselves. Students who join either of the two mindfulness clubs will learn four aspects of training the mind and heart:
regulation of attention

regulation of emotions

regulation of thoughts

compassion
Soil and Soul began Mindfulness In Nature in January 2021, between peaks in the pandemic. Open to high school students throughout Palm Beach County, Mindfulness In Nature hosts up to 20 students at Tiger Territory Education Garden for mindfulness, gardening, fresh air, sunshine, and companionship.
Mindfulness In Nature connects young people to the earth. The program serves mostly Teens of Color (about 85%), including African-Americans, Hispanic-Americans, and Asian-Americans. Communities of color have limited access to the healing and nourishing elements of nature in us and around us. Helping them form healing relationships with nature, we support environmental justice.
Families of color too often bear the brunt of climate change and toxic waste. One way to support environmental justice for teenagers of color is to train them to be eco-healers. Soil and Soul strives to introduce teens of color to eco-healing through earth-work, plant walks, and mindfulness in nature spaces.
For those who want to go deeper, we offer paid internships to support Mindfulness In Nature.